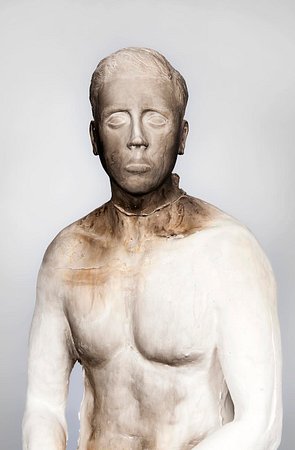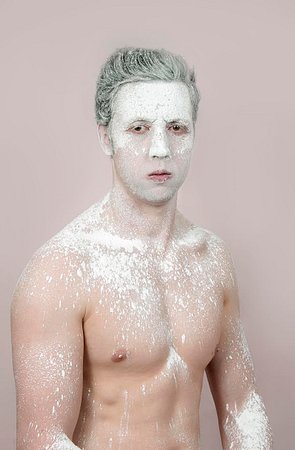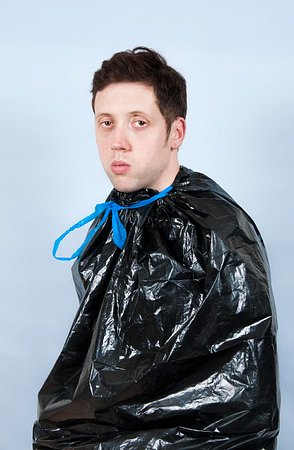 Reprinted here from the ARTSBEACON
CLARITA LULIC AND INTER-RELATIONAL AESTHETICS: Intimacy, Inquiry and the Interpersonal Refrain.
"The purpose here is not to celebrate a certain notion of incoherence, but only to point out that our 'incoherence' establishes the way in which we are constituted in relationality: implicated, beholden, derived, sustained by a social world that is beyond us and before us."
Judith Butler
Following the 'relational turn' in art practice, we find that the works of Clarita Lulić confront us with a rather timely question, which is whether or not we can conceive of a more conflicted tradition of performative works that might be thought of as an 'inter-relational aesthetics'. While the handful of projects that have been grouped under the moniker of relational aesthetics was supposed to present us with a radical alternative to the image of the modern artist as an isolated genius - or what Nicolas Bourriaud calls an alter-modern perspective - there may in fact be a more subversive genealogy of inter-relational practices that is often neglected by today's art critics.
This other tradition finds its footing in Yvonne Rainer's early pieces with the Judson Dance Theater of the 60s, or works that were inspired by Womenhouse in the 70s, and which continue to gain a wider audience still with the canonization of artists like Sophie Calle, Gillian Wearing and Tracey Emin. It is from within this other trajectory about 'relationality' that we can better place the works of Lulić, who's pieces reach beyond the contemporary obsession with relational propositions by attempting to bridge the gap between the personal, the probable and the predicative.
But in order to understand the dialectic conflicts that drive Lulić's oeuvre, which has moved from charting interactions, to creating cartographies of activity, and finally to capturing the concrete aspects of inter-relational acts, we must begin by thinking about the overall trajectory of her art practice as a hermeneutic problematic of sorts. Thus, we can say that Lulić's first works are not entirely unlike the early work of Sophie Calle, whose first public piece was "The Sleepers". This particular intervention in the social sphere, or rather, the politics of public display, consisted of inviting passer-byers to occupy Calle's bed while she photographed them, served them food, and played host to the impromptu interactions of pillow-talk. Of course, the obvious forerunner to this work was Yvonne Rainer's "Two People on a Bed/Table", which told the story of a love relationship through a myriad of mediums, affective techniques of the body, and which also 'played' to a live audience.
Mining a similar vein of interests predicated on investigating the constructed nature of the private/public dyad, Lulić's first performative intervention was a work called "Pretend Boyfriends". The conceptual basis of the project, given as an improbable program of sorts, consisted of the following instructions when entering into the interpersonal refrain:
1. Approach a stranger in the street whom you could possibly form a relationship with (anyone really).
2. Ask stranger politely if he wouldn't mind being in a photograph with you (smile lots, it helps).
3. Approach another stranger and ask them politely to take a photograph of myself and stranger number one using my compact camera.
4. When posing for shot ask first stranger if they could pretend to be my boyfriend.
5. Try to act normal and smile more.
6. Thank everyone and leave.
7. Repeat.
While the resulting pictures vary from being clearly uncomfortable to seemingly spontaneous, they do carry the charge of a mis-registered act, or a sense of déjà vu, or even a touch of the uncanny. And it is this same sense of motivated misdirection which is transformed in Lulic's later works into playful allegories of entrapment, or really, into something of a passion play about inter-subjective acts and reactions. And yet, with the appearance of her latest works, which include a group of pieces that operate in the round, we find that Lulić's drive to make the singular quality of snap-shots into figures frozen in time is informed in no small measure by these earlier pieces.
Following from "Pretend Boyfriends", which shows us how personal experiences can, and often do, act as a stand-in for inter-personal connections, is a group of photographic works that have been brought together under the notion of a "Limerent Reaction". In this small body of work Lulić has taken the time to reconstruct her own personal history of relationships gone awry through a variety of photographic restoration techniques. Permeated by longing and a fixation with the past, we see a touch of this in her newer pieces with regard to the use of art historical references. Foregrounded in works like "Cupid", which not only hint at the paradoxes of love's designs, but which actively conflate a traditional allegory of 'inspired' love with pictorial illusions to the martyrdom of Saint Sebastian or Saint Thaddeus, we cannot help but be reminded of the many ways in which love can be seen as a type of enchantment and a sacrificial yearning throughout the ages.
Other small bodies of work, like "Cast Off", which consists of having documented a returned scarf from a past lover, and "Ultimate Grand Supreme", which acts as a commentary on the wholly unnatural aesthetic of the pageantry circuit, point to errant expectations in the realm of inter-relationality. Both pieces speak to the dialectic play of loss and idealization that accompanies the hyperbolic dance of desire and distance, projection and erasure, false image and real outcome. Of course, these themes continue to hold an abiding presence in Lulić's imagery from "Pretend Boyfriends" up to, and including, her present body of work, albeit with a different use of proxy props and interim subjects.
An yet, perhaps Lulić's most comprehensive body of work, for which she was awarded a National Media Museum Photography Grant, is the three part series "Seven Short One Long". This expeditionary art venture produced an inventory of images that reveal the rhetorical gestures of fantasy and frivolity aboard a cruise ship, as well as the constructed sets and the day-to-day life of the working crew who support the 'vacation experience'. Something of an exposé of class distinctions, manufactured memories and the unfortunate aftermath of breaking down and cleaning up after shoots, "Seven Short One Long" invites another kind of looking than what is culturally prescribed. While providing us with a thorough catalog of familial imagery caught at the crossroads of the anthropological, the commercial and the personal, the most compelling series of images from this project is probably Lulić's second grouping of photographs. In these pictures Lulić takes the time to place herself in and among the fantasy settings of her subjects, each time, dawning a new hairdo and a different sense of scale with regard to the placement of props and backdrops. Here, Lulić acts out a dual role by providing us with direct access to the figure of artistic-reportage as well as being the undercover autobiographer of her own journey as an esthetician of intensive labor-aesthetic experiences. In this way, "Seven Short One Long" acts as an incisive commentary on the circumspect nature of the inter-relational imaginary as well as the not so subtle wish fulfillment of the artist to abandon ship.
Yet it is with the body of work entitled "Beholden" that Lulić makes a substantial contribution to what might be termed inter-relational aesthetics, and which marks the developmental of her work as a strong contribution on the 'other scene' of relational inquires in artistic practice. Going beyond the re-presentation of documentary motifs in a structuralist format, as well as developing the language of performative negotiation, "Beholden" presents us with a series of photos in which Lulić's husband is dowsed with modernist motifs, like dripping paint and pigmented powders. Taken in a more anonymous register, we find in the same works, a male subject made into an odalisque of sorts, adorned with a large bow that serves to denature the cultural expectations of 'pictured' masculinity. In such images, we are confronted with a recasting of the male figure for naked consumption vis-à-vis a twenty-first century twist on rococo inspired commercialism. Or, from a more modest and playful perspective, we could say that "Stephen with Bow" provides us with a simple but elegant sensualism that hints at the possibility of a privileged feminine gaze set over an against a subject-made-demure and perhaps, even a touch emasculated.
Other pieces in the same series suggest acts, like kissing, slapping, getting one's mouth washed out with soap or even being tested to eat the least desirable of foodstuffs, all of which allude to the hidden economy of contest and contestation in the sphere of domestic relations. Of course, what differentiates these works from those engaged in 'relational art practices' is that Lulić's project is not abjured from the question of feminine power or patriarchy, even when it takes up a program of propositions that might be inscribed under the rather powerful and pervasive idea of what we are willing to do 'in the name of love'. And it is in this sense that the relational quality of Lulić's pieces move from her earlier practice of cultivating a 'relatable aesthetics' based on interventionism, to a committed project that is decidedly inter-relational and socio-political.
Such a perspective stands in sharp contrast to the artists under Bourriaud's banner of 'relational aesthetics' which valorizes the idea of getting the art going public to connect with detourned programs of artistic production that invite transversal forms of play and open-ended experimentation. By contrast, Lulić's methodology is almost the opposite, which is to say, she tests the most intimate bounds between photographer and sitter, as well as the bonds between husband and wife, artist and subject, suggestion and retort. In other words, Lulić uses those objects which are a part of the everyday economy of domestic exchange such as trash bags, silly string, party masks, and ribbons for wrapping presents, all of which act in service of developing a pictorial vernacular of participation. Of course, all of these pictured scenarios highlight not just how we relate, but how the constitutive vocabulary of domestic rituals and gendered expectations makes relationality into a largely unconscious and culturally prescribed set of routines. This unique approach to the sphere of mundane interactions mixed with the sparse play of aesthetic conventions - which even boarder on being essentialist at times by highlighting the act of relation stripped bare of all its regular accoutrements - is the defining motif that drives Lulić's more recent pieces. Of course, it is through this directness, or rather, directedness, that Lulić's serendipitous set-ups allow the viewer to reflect on the conditions of social, gendered and domestic exchange that permeate our daily lives.
"Complete Offer", a subsequent body of work, is just as poignant for picturing the artist both nude and robed, which are two of the most common economies of cohabitation wherein we can just 'be ourselves'. Only here, there appears to be something of a stoic and stalwart attitude on the part of the sitter toward the enduring silence regarding the position of gendered inequality in the home. This is underscored by the series title, Extension I, II, etc., which points to the liminal presence of a second maternal figure, who not only blends into the fabric print background of a domestic interior but who hides her face and presence in the hair extensions of the artist. Of course, this is a nod not only to the troubled place that women hold in a world where patriarchal expectations still dominate the space of domestic life, but it also points to the feminine subject as one who receives little more than the general inheritance of a generationally reinforced subject position that is concordant with decoration and/or being an object of beautification. It is in this sense that the obscured figure of the mother in the Extensions series acts as Lacan's definition of a vanishing mediator for the presentation of the self in an economy of presentment. Thus, the artist confronts us most directly in these images with the gaze, which, while being seated on a pedestal that does not necessarily avoid the implications of idealization, still hints at a reserve of resistance regarding the persistence of a certain kind of invisibility that is often imposed on the 'fairer' sex as an unfair trade of sorts.
Thus it is, that in Lulić's newest body of work, these themes are granted a greater degree of presence by being given to us in the form of sculpture, photos, and mixed media interventions. And while Lulić continues to use her husband in these recent works as her sole subject, her pieces haven't lost any of their sense of humor or biting seriousness, which is to say, they have taken on an even greater degree of dialectic tension. In this way, Lulić's sense of compassionate conflict brings us one step closer to the most intimate critique of inter-subjective relations by hinting at the history of gendered roles, domestic discipline and other 'relational' diatribes. What is particularly prescient about this new body of work, however, is that she achieves this by broadening the scale of her pieces, the depth of her engagement with materials, and the idea of history writ large.
Works like "Burn" hint at some of the worst kinds of public crimes carried out against women, while "Peck" and "Soap" rely on a coded language of conflict and constraint, or the feeling of being eaten away at slowly, over time. These sociological motifs, which depend on the framework of heteronormative conventions, are also echoed in Lulić's earlier sculpture works, which all gesture toward a certain reserve with regard to the notion of living 'happily ever after'. In this way, we can say that Lulić has created a sensitive and insightful oeuvre that looks at the interpolative roles attributed to domestic tranquility and/or relational conviviality. Her work does this by offering us a number of different ways into thinking about the signs, symbols and rituals of inter-subjective relations, or what is known in transactional psychology as participation research into 'the games people play', only here, relational research takes on a decidedly aesthetic turn.
Above all else, the value of such interventions is not only to have passed beyond the reserved distance of observation that haunts the work of artists like Calle, or the anonymity of Wearing's projects, or even the overt sensationalism of Emin's pieces, but instead, to put on display that which is the most intimate, the most common, and the most identifiable in human experience. We can see that with Lulić's work, what appears most pedestrian is that which is the most political because it provides an opportunity to think critically about what is still taken for granted in our cultural milieu as inter-relational forms and/or 'partnered' roles.
This is because what appears to be at first comical and even a bit colloquial in some of Lulić's pieces, is in fact, quite serious at a time when much of the world has not yet consolidated the gains of women's liberation in the form of equal pay or equality with regard to reproductive rights, not to mention basic legal protections. Consequently, Lulić's work reminds us of the quieter voices, of the daily disputes, and of unquestioned social conventions that still dominate the lives of women in western world, perhaps to the exclusion of a lived equality of measure, voice and perpetuity in the home. Here we can say that the turn from relational aesthetics to inter-relational modes of expression, strikes a cord within the cultural problematic of inter-personal communication because this is where the greatest gains are yet to be made, i.e., in the implicit and explicit subject positions attributed to carrying out the 'duties' of everyday living. It is also the place where Lulić has made a most incisive and timely contribution to how we understand the conflicts that constitute the crucible of the inter-relational problematic. As such, a show like the "the Good Hurt" gives us an encounter of what is entreating and challenging about contemporary art, and because of this the art going public is sure to have an ongoing relationship with the works of Clarita Lulić for some time to come.
Clarita Lulić: the Good Hurt
Night Gallery
April 30th - May 4th